<

What's CrazyTalk Animator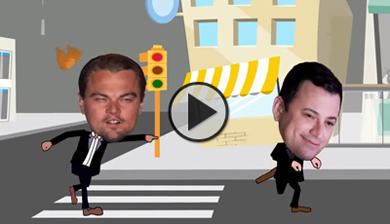 2D cartoon animation is used by almost all design teams in every professional art studio. Usually animators need to have enough skills to create a cartoon character, thus drawing characters from scratch. CrazyTalk Animator now changes the way you work with 2D Animation, with its innovative character generation and puppet controls, making it one of the best 2D animation softwares out there.

Why is the best 2D cartoon animation tool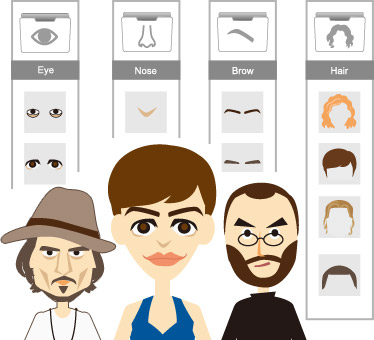 Easily Create Unique Characters
CrazyTalk Animator 2 offers tons of facial templates for users to create a cartoon character by mixing and matching parts to give their characters unique personalities. They can customize actors to look like themselves or even their favorite celebrities.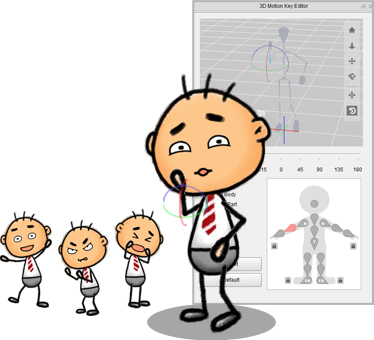 Import 3D Motion into 2D Characters
CrazyTalk Animator 2 revolutionizes the way you use 3D assets, allowing you to set the base motion, turn angles, and perfect 2D animations with follow through, bounce, and deformation effects; all inside an actual 3D environment.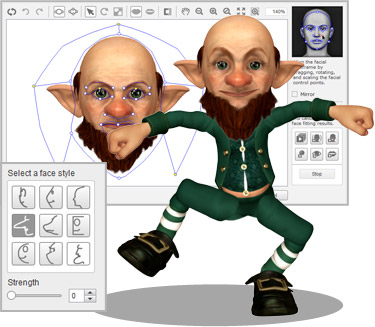 Quickly turn any media into animated content
With the photo-to-animation engine quickly turn photos, sketches, statues, paintings, comics and toys to amazingly create a cartoon character. It supports a variety of media formats which can all be dragged directly into a scene from any external window.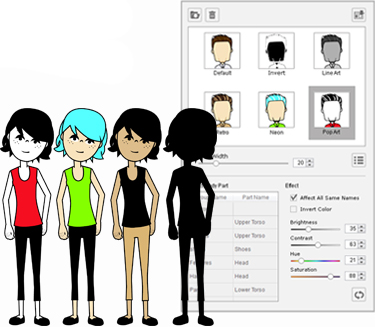 Instantly stylize projects for different scenarios
You can easily apply various template styles to match different project scenarios by switching the actors, props, and scenes styles with a single click. Making the "how to make a cartoon" process so much more easier!
What's Buzzing
"If you are interested at creating animated content but without the hassle of everything that comes with it, I highly recommend you try it out."

- 3DTotal

" I would highly suggest this program to anyone who would like to get into animation. It has features that are easy to use for any skill level."

- My San Antonio

"A HEAD BLOWN!!! Reallusion's CrazyTalk Animator 2 keeps going from strength to strength."

- Synapse Circuit
Copyright © 2016 Reallusion Inc. All rights reserved.