What's CrazyTalk
CrazyTalk 7 is the amazing facial animation tool that uses voice and text to animate 3D life-like, talking photos. Now you can play with your talking cat or talking dog on-the-go with CrazyTalk app! Slide, tilt or shake your device to animate, and make your talking pets pop and sway. You can also share your talking animal videos on YouTube, Facebook or through emails with friends!

Create & Play with your Talking Pets On-the-go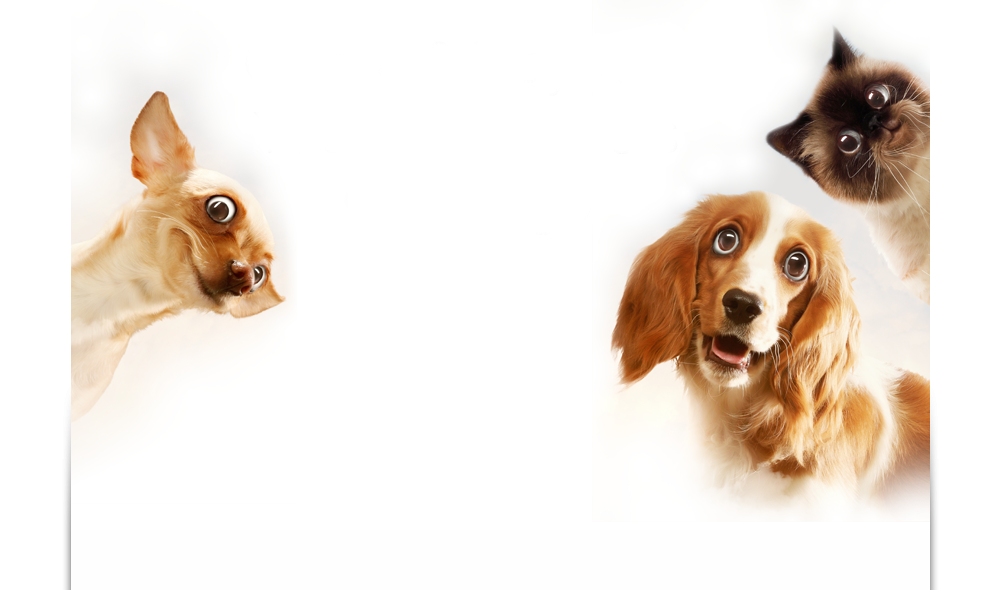 Key Features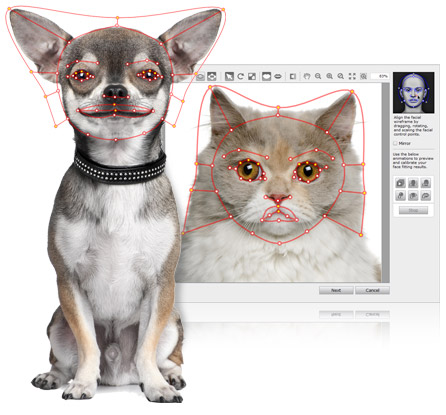 Create your Talking Animal
Face photo fitting
3D face profile styles for talking pets
Advanced head and hair mesh
best for talking cats and talking dogs
Custom animal eyes and teeth
Mask & background replacement
Auto Motion for Talking Pets
Auto lip-sync from your audio or text
Audio-driven movement for talking photos
Matching animation scenarios to your
talking avatars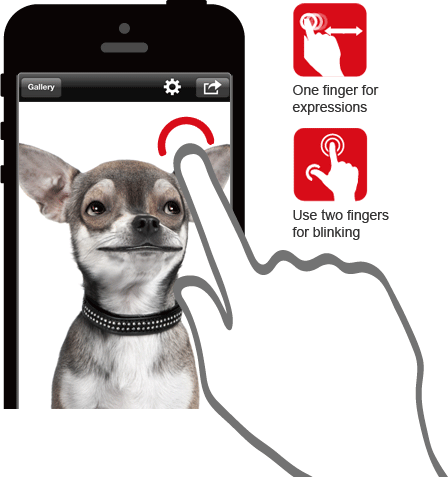 Touch to Animate
One-thumb slide and swipe your talking animal's facial expressions
Drag two fingers to close the eyes, or tap to blink
Logically designed layout for accurately facial movements control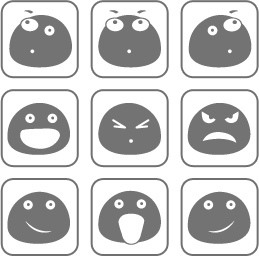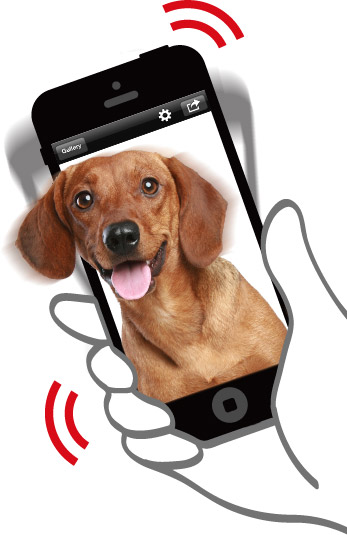 Tilt & Shake to Play
Tilt to have your talking avatar follow & look-at you
Flick front & back to see your actor pop out
Gently shake from side to side to sway the character
Shake up & down to bounce on the screen, or rock vigorously to go all out
| | | |
| --- | --- | --- |
| | | |
| Up and Down | Left and Right | Front and Back |
| Move up and down to bounce. | Move left and right to sway. | Move front and back to pop out. |
Share to Animate & Play on Cross-platforms
Save your talking album in the Camera Roll
Upload video messages to YouTube or Facebook to share
Send your talking cat and talking dog through email attachments right on your phone
What's Buzzing

CrazyTalk7 has been recognized as "Mac App Store Best of 2012" among millions of apps.
- Mac App Store

"CrazyTalk is a fun app and you'll find yourself jumping in now and then simply for entertainment."
- 3D World

Download iOS Player

Download Creator
*If you would like to play with your talking animal, simply download the "Player" for iOS app. For creating your own talking animal, you may download the "Creator" for Windows or Mac.